Capital financial servicing platform
Truly next-generation, end-to-end core banking platform.
Learn more
Open and flexible financial service platform
Built for lending, investments and deposits
Secure
The Capital financial services platform has security built-in from the start, following industry best practises, and is audited to ensure it's safe for today's threat environment.
Reliable
Fully transactional and fault-tolerant, Interfi System's Capital will continue to provide accurate and consistent service under the toughest loads so your business can be always on.
Scalable
Built on Microsoft's .NET technology using cutting-edge architecture and design, Capital can scale effortlessly as your business demands from a single-server to a distributed server farm.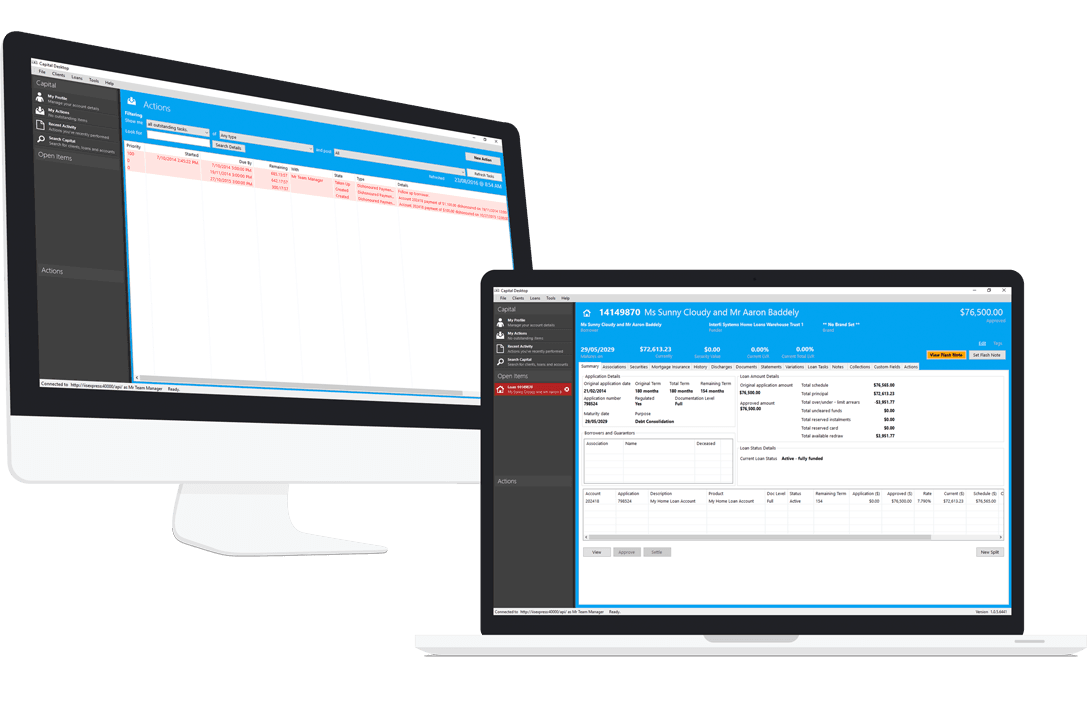 Endless product configuration options.
Lending, leasing, deposits and investments in the box.
Capital is built to be able to provide all the products you want today including lending, leasing, deposits and investments. Not only that, Capital is endlessly configurable so that you will be able to provide for the products you haven't thought of yet.
Book a demo
Learn more
Future proof open and flexible modern architecture.
Delivering the right information, no matter how or where you want it.
Capital has been designed from the ground up to integrate with the widest range of systems. Using modern web-scale architectural principles, it's painless to join Capital to your existing systems while maintaining security and control.
Book a demo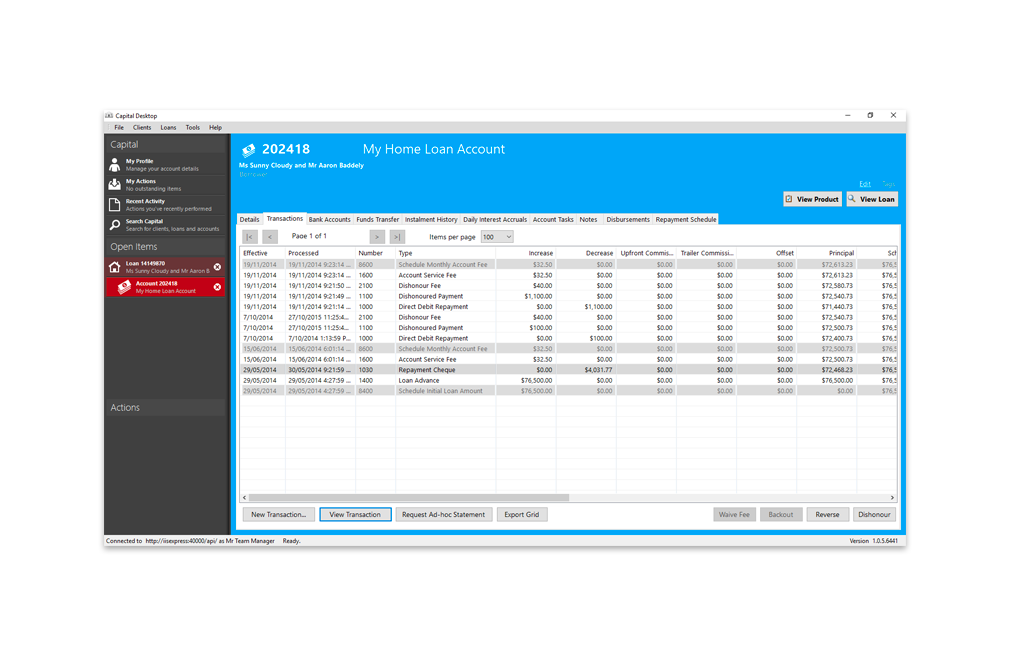 Forward thinking software solutions
When opportunity knocks, don't be let down by outmoded thinking